Work at IWAHASHI
We are looking for people who will continue to grow with the company.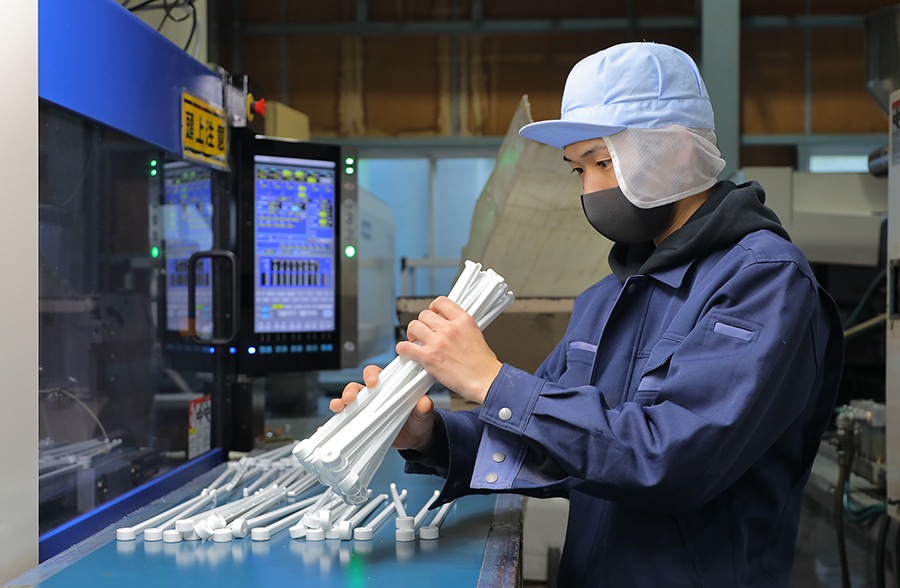 Molding and Inspection Department
Molding is a delicate job that involves arranging the best conditions for the characteristics of raw materials, molds, and machines.
Inspection is a department that requires dexterity and concentration to select products that can be released to the market as finished products.
Printing, Packaging, and Shipping Department
The Printing & Packaging Division prepares products as the final process before shipping and inspects them with a stricter eye. We are proud of the low number of complaints about products that have passed through this department.
The delivery department monitors order status, inventory, and the progress of each department to ensure delivery, and supports the company's strengths.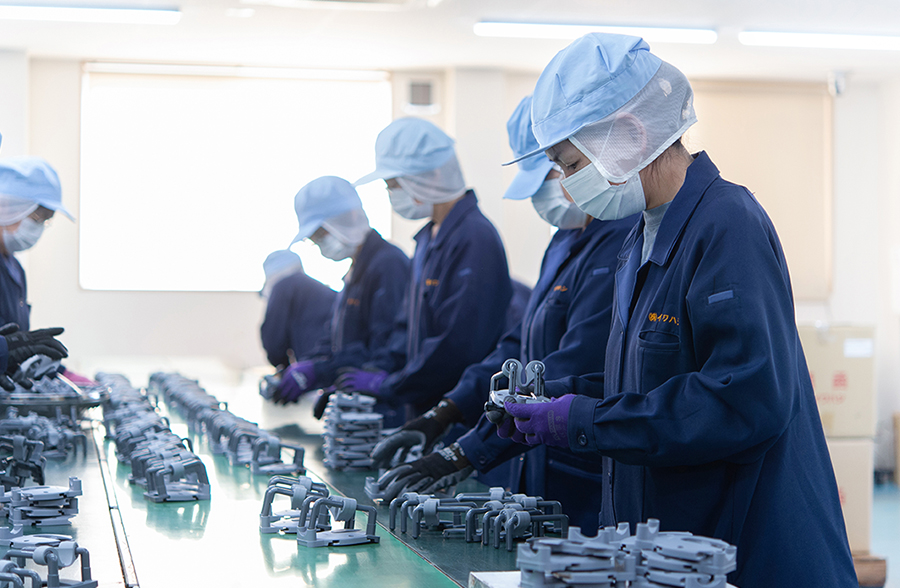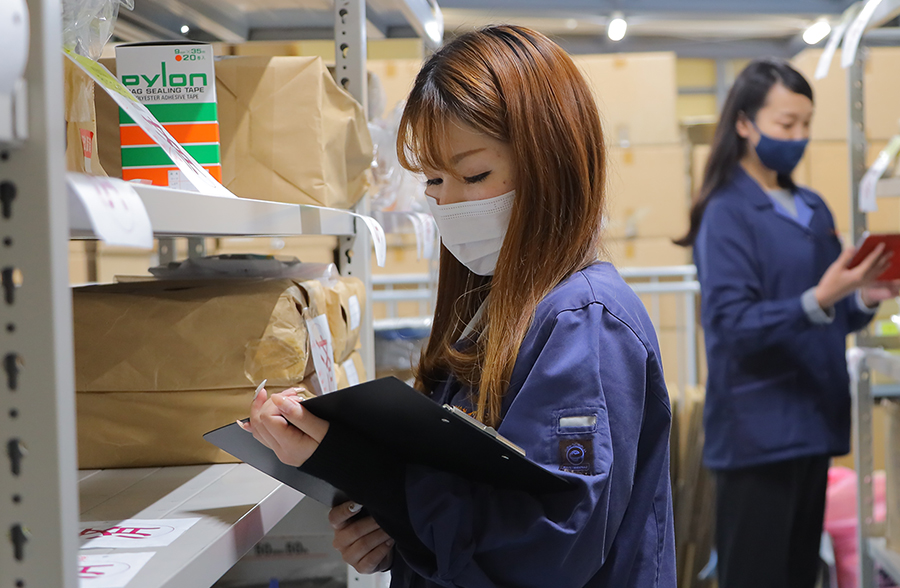 Administration Department
The Administration Department serves as a hub for everything from order receipt and placement to inventory control and shipping preparation, connecting all departments. It is a multi-faceted department that handles a variety of tasks.
Contact
Click here for application details